Organic Chemistry Reagent Guide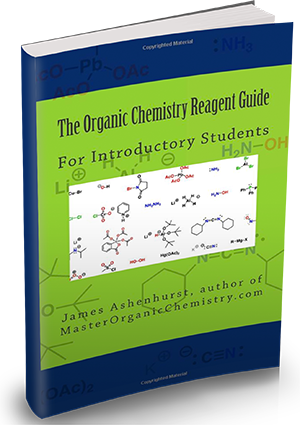 What is it? An e-book (PDF) that gives the key reactions, mechanisms, and uses of more than 80 of the most important reagents encountered in typical introductory organic chemistry courses. Value: countless hours of your time in putting together a good set of study notes. How do I get it? Start by clicking the link below; it can be yours in less than 10 minutes via e-mail.
Bonus: You can use it risk free.  If you are not completely satisfied that this is a useful guide for your course, I will give you a refund within 7 days of purchase.