About James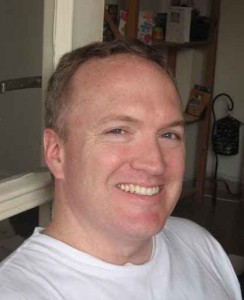 I'm an organic chemist originally from Glen Williams, Ontario, Canada. I obtained my Ph.D. in organic chemistry from McGill University (2006) and then did a two-year postdoctoral fellowship at MIT (2006-2008). In December 2008 I moved to Jerusalem, Israel, where I worked as a medicinal chemist at HUJI. In February 2010 I started tutoring organic chemistry online through Skype, and started MasterOrganicChemistry.com . Since then I've spent >1000 hours working 1-on-1 with undergraduates taking introductory organic chemistry.
MasterOrganicChemistry.com has been featured in Chemical and Engineering News and in BoingBoing. Since April 2010 it has attracted over 200,000 pageviews.
I currently live in a small town in Ontario you've probably never heard of.
You can read about some of my research here  and here.  My personal site is here.
Contact :  james@writechem.com
skype: writechem
twitter @jamesashchem