Because I suck at marketing, I missed out on a golden opportunity to promote my blog on Wednesday, which was National Cat Day.
Look at this picture loyal reader Sharon sent me: her cat Ransom, surrounded by enantiocats, diastereocats, and constitutional isocats!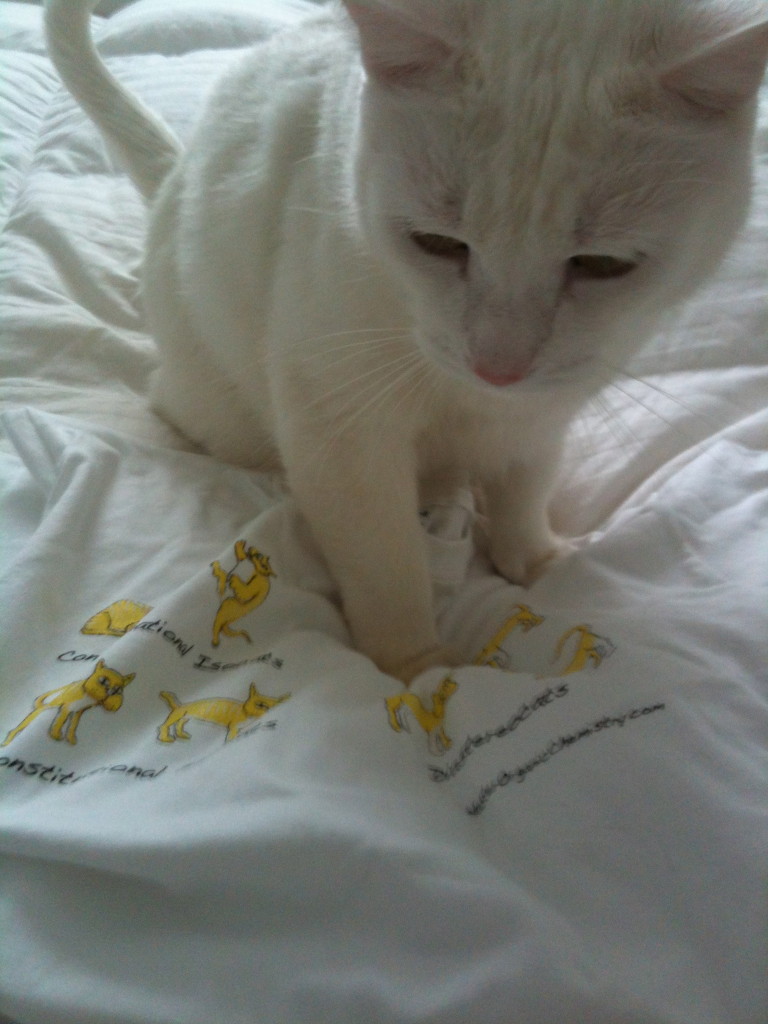 But that doesn't mean that the cat ship has entirely sailed. This Sunday November 3 I will be hosting a webinar entitled "Everything I Know About Stereochemistry I Learned From Cats". 
This will be a 1-hour presentation done online at 9pm EST this Sunday.  There will be a nominal fee to attend and attendance will be limited so that people can ask questions. Also… why not?… in honour of National Cat Day, all funds received will be donated to the National Cat Protection Society, a non-profit organization dedicated to the protection and welfare of cats.
Click Here To Learn More About Attending The Webinar
Hope to "see" you there! 
PS Also coming up, a webinar on Tuesday November 5 at 9pm EST on Introduction to Substitution
Related Posts: