Sorry it's taken so long to get back in the swing of things. I've just returned from some time Up North. What do a bunch of Canadians do when it's –15°C outside in late December? They invite their family and friends over for a pond curling tournament!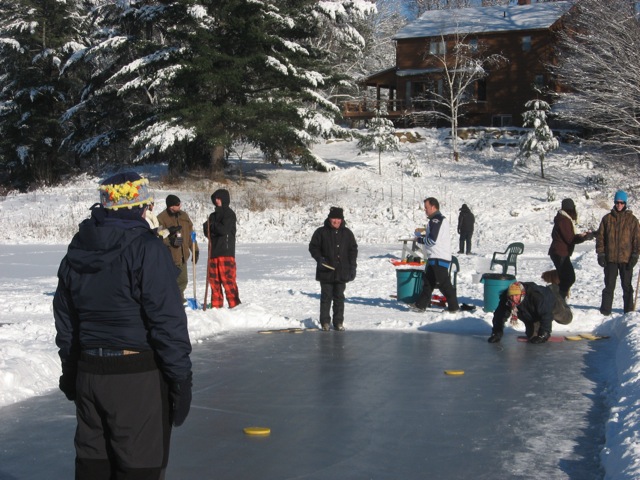 This was the cap to a great 2011. I just wanted to take this time to thank everyone who took time out of their life to visit the site in the past year, as well as those who've given valuable feedback via email and comments. Having the opportunity to connect 1-on-1 with so many undergraduates (and instructors) has been invaluable in helping me learn how to teach.  A special thanks goes out to the students I've worked with personally and all those who helped support the site through purchasing a copy of the Reagent Guide and the Reagents app.
My mission is to make this site one of the world's best resources for learning organic chemistry. So how can MOC be better for teaching organic chemistry in 2012?
Here's some of the things I'm thinking about for 2012
Video. I know there's like maybe 2 videos on the MOC Youtube channel. I don't want to do the whole progression of the course, Khan Academy style, but surely there are topics that  a short video would be helpful for.
A guide to reactions. There are so many. How about a resource which organizes them all?
Quick mini-courses on developing specific skills in organic chemistry… like determining SN1/SN2/E1/E2, or drawing resonance structures, or thinking through an NMR or synthesis problem.
Daily tips on organic chem, delivered in your mailbox, tailored to the progression of a typical Org 1/Org 2 course.
As always, suggestions on topics to cover are always welcome. You can always write me at james@masterorganicchemistry.com or if you wish to remain anonymous, use the Feedback button above.
Related Posts: