From the "I wish I made this" department….
Pictorial Guide to Infrared Spectra (Jon Chui, U. of Victoria, Canada)
Apparently Jon has been thinking about putting together a similar graphic for NMR, but hasn't gotten around to it. Maybe if enough people nag and harass him, he'll do it. Great work Jon.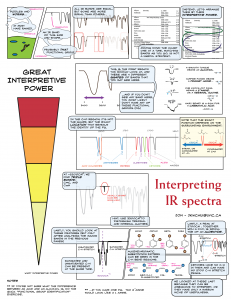 List of common Infrared absorption frequencies (UCLA)
Related Posts: