One of the things students tell me they love the most about organic chemistry is leaving through their 1000 page textbook to find out what DIBAL does for the 3rd time. Just kidding. In fact, this is consistently one of the biggest complaints I hear about the course – it's a pain to keep track of all the reagents and what they do. 
It would be pretty cool if someone put together a document that compiled all of the common Org1/Org2 reagents together, and put together tables organizing them by function. It would be even cooler if each reagent had its own dedicated page, which describes ALL of the reactions it does, along with mechanisms for each reaction.
It didn't exist. So I made one. Here's a sneak peek of what it looks like.
Snippet #1: All the common solvents you encounter in organic chemistry, and what they're used for, on one page.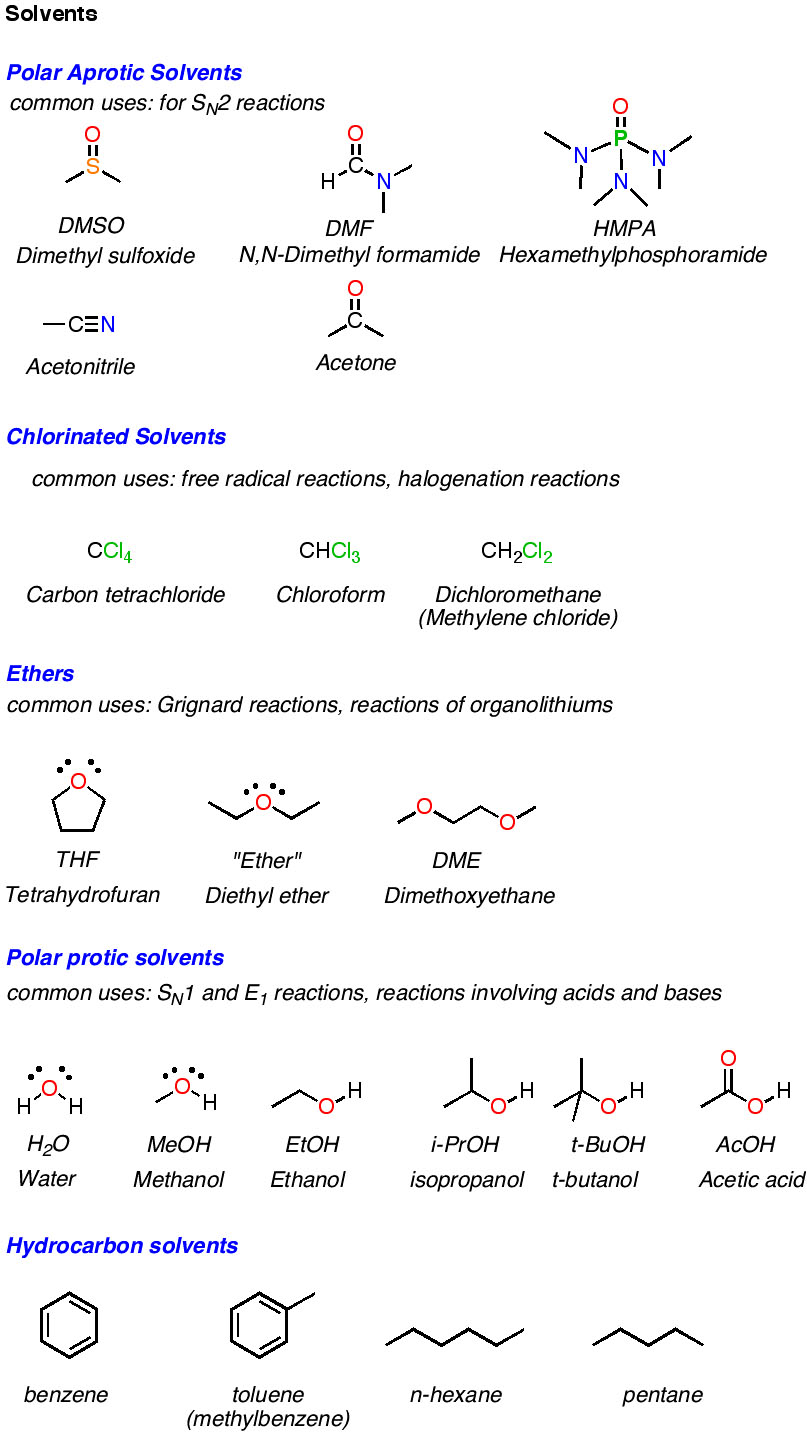 Snippet #2: Oxidizing agents. All of them. All the things they do. On one page.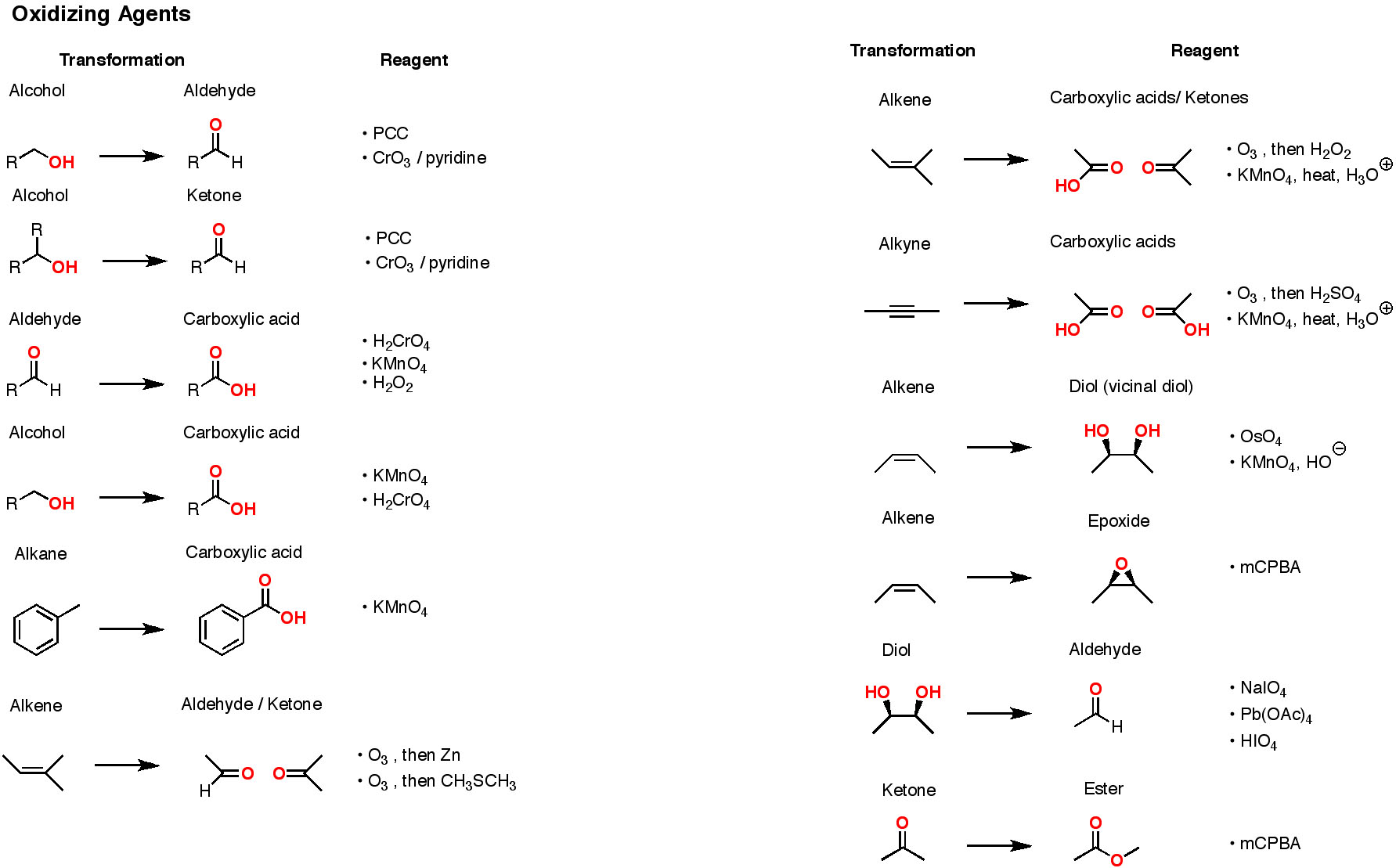 Snippet #3. Each reagent has its own profile page. Here's a sample of a profile for a specific reagent, sodium borohydride (NaBH4).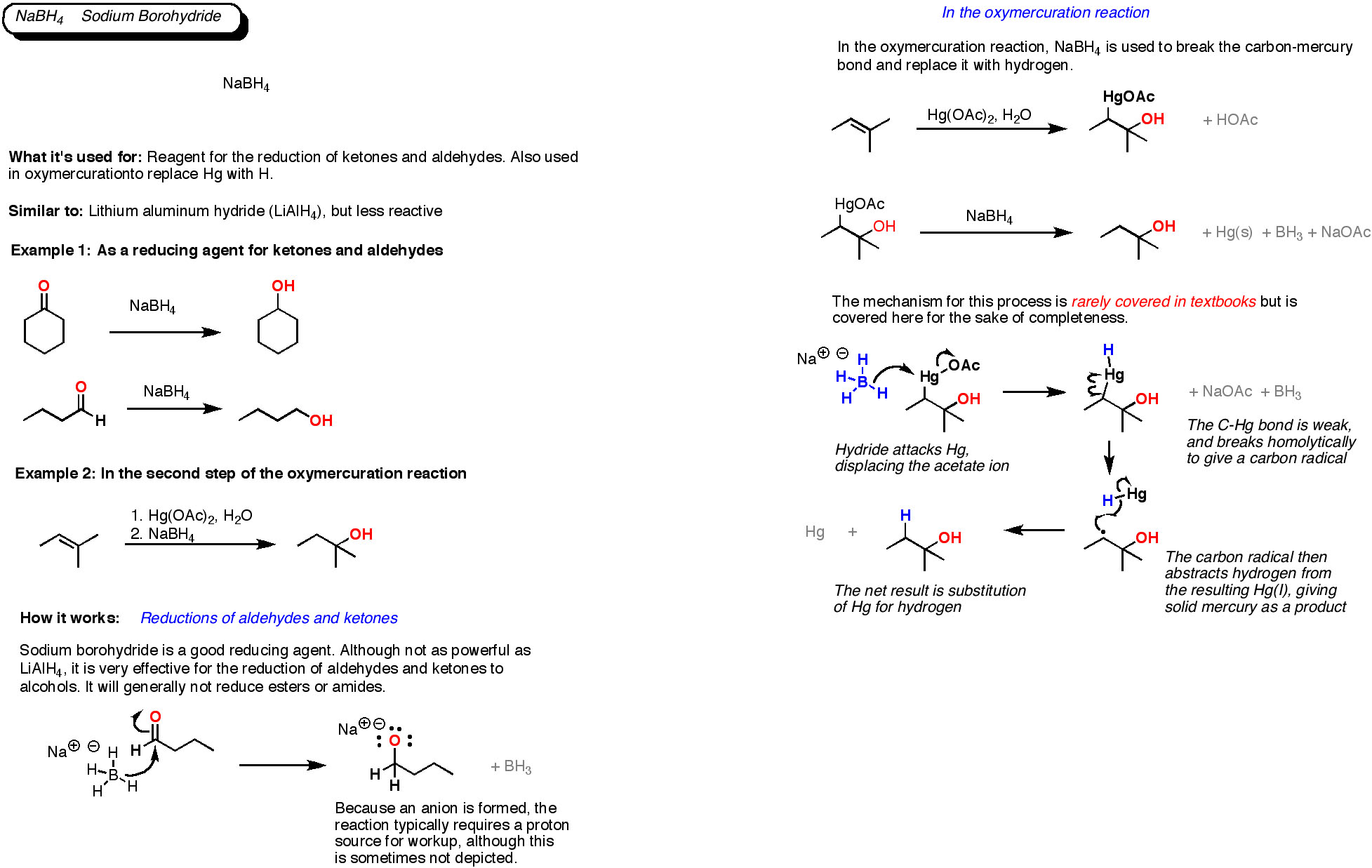 It's taken 3 months of obsessive ChemDrawing, but the book is nearly complete. A few more days of tinkering and updating the inevitable mistakes should make it complete. Thanks to my students all their help on previewing the advance copy .
One last thing – unlike the other content on this blog, this won't be free. I know, I know – heresy – but it was well over 100+ hours putting this together, and there's a lot of value in a book like this. Think about the savings of time alone – is it worth an hour of your time to have these reagents and mechanisms compiled like this? I think so. I haven't decided on pricing yet, but I'm thinking something in the $20 or $30 range would be reasonable.
The other reason I'm going to charge for it is because people are a lot more likely to send in feedback on things that they pay for, and if I'm going to improve as a teacher/writer/educator, I need as much as I can get. The free stuff gets very little feedback. I've had summary sheets up for almost a year, and I've gotten maybe a total of 10 pieces of feedback on them.
Stay tuned, I should be making it available in a week or so.
UPDATE: It's out! You could have this beautiful, comprehensive 68-page guide on your desktop within 5 minutes. 
Related Posts: