Back in late December the wife and I moved from Jerusalem back to the ancestral homeland. Small town Ontario in winter: I love it. We go to local hockey games and go cross country skiing on weekends.
There is one thing I do not love: all the fricking snowmobiles.
Back in Jerusalem I'd be in the midst of teaching when our conversation would get interrupted by one of two things: 1) the call to prayer blasting from the loudspeakers from the three mosques in the valley, or 2) the moaning of dumpster cats in heat.
Here, it's the constant drone of snowmobile traffic in the background. People here are koo-koo for them. They'll motor through our neighborhood, in packs of up to 15 at a time, on their way toward one of the local trails.
The other day, a few of them decided to take a short-cut across our lawn.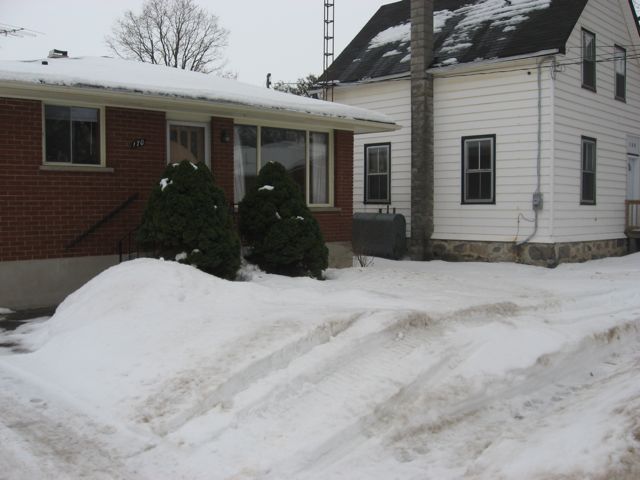 Ooooh that got me steamed. Stay off my lawn, you punks.
Related Posts: